Francis Marion Trail

Francis Marion Advocates - Swamp Fox Murals - Francis Marion Symposium - Francis Marion Trail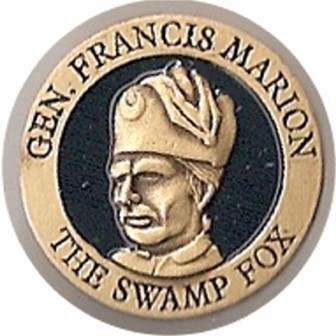 Rev. History & Murals - Clarendon County, in the middle of South Carolina
Swamp Fox Murals Trail
Historic Murals | Revolutionary History | Manning, Summerton, Turbeville This is www.Clarendonmurals.com = Home link
Francis Marion Trail
Historic Swamp Fox Murals depicting the American Revolution and Gen. Francis Marion, sites of Francis Marion's encounters with the British and the ancient Santee Indian Mound are found in Clarendon County, South Carolina.

We are located on the northern shore of Lake Marion, formerly historic Santee River.


Interstate 95 traverses 35 north-south miles of the county.I-95

allows visitors convenient exits to investigate the southern beauty, the hospitality

and the charm Clarendon County offers.

The county is filled with many unique and interesting outdoor activities, bargains, the Swamp Fox Murals Trail and sites of Gen. Francis Marion history. Come travel Historic US 301 through Clarendon County with its mild year round climate and plenty of history, fairways, fishing and friendly folks.

Come visit Manning, Paxville, Summerton and Turbeville.

Your tour guide: Download the

new

"

Clarendon County Tour

"

history tour app

here or on Google Play apps store.

Follow the tour App at home for FREE and

come tour in Clarendon County.

App by David Brinkman

Maps: Locate Us & Our Murals | Historic Murals | Revolutionary War History |

Swamp Fox Murals Trail Society

PO Box 667
Manning, South Carolina 29102 803.478.2645
We honor General Francis Marion Memorial Day,
which the South Carolina Legislature designated as February 27 in 2007.
Come to Manning to see the Marion bronze by Bob Barinowski of Camden, SC
The Swamp Fox Murals Trail Society is a 501(c)(3), non-profit
.
For contributions or recommendations, e-mail the

Webmaster.

Technical support by

F.E.DuBose Career Center.
General Francis Marion Advocates:
Pushing back the frontier of ignorance.
Come visit Manning , Summerton, Turbeville for a start.
Watch "Having it all in Clarendon County"